A video to promote Jessica Lipowski's book 'Flavors of life',
Summer 2016
---
---
---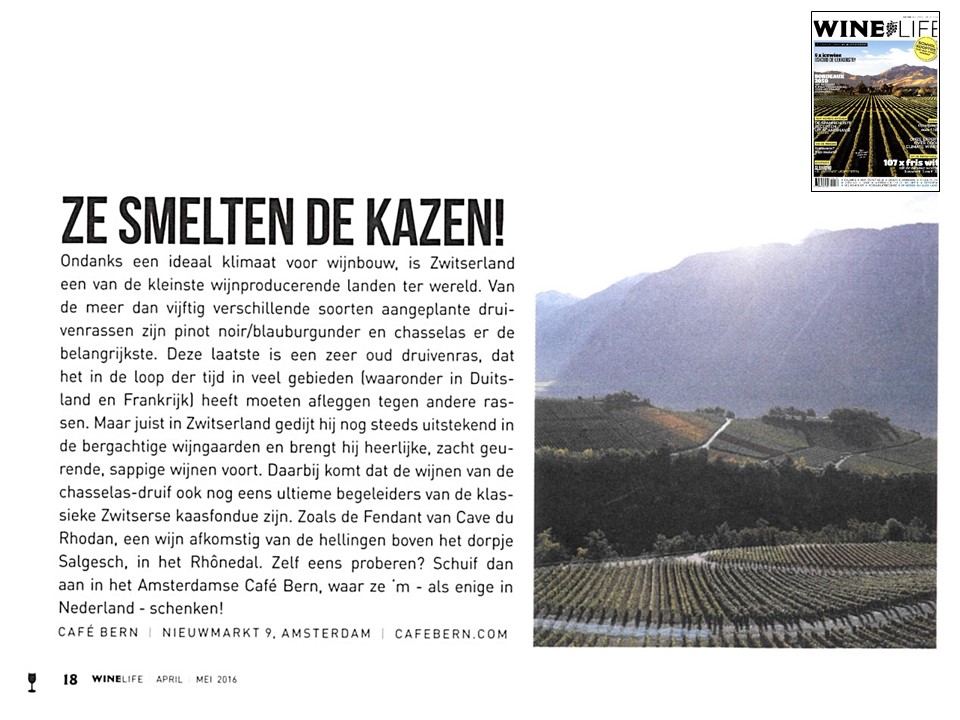 ---
---
Winelife magazine, April-May 2016
On Swiss wine in general and Café Bern's Swiss wines in particular.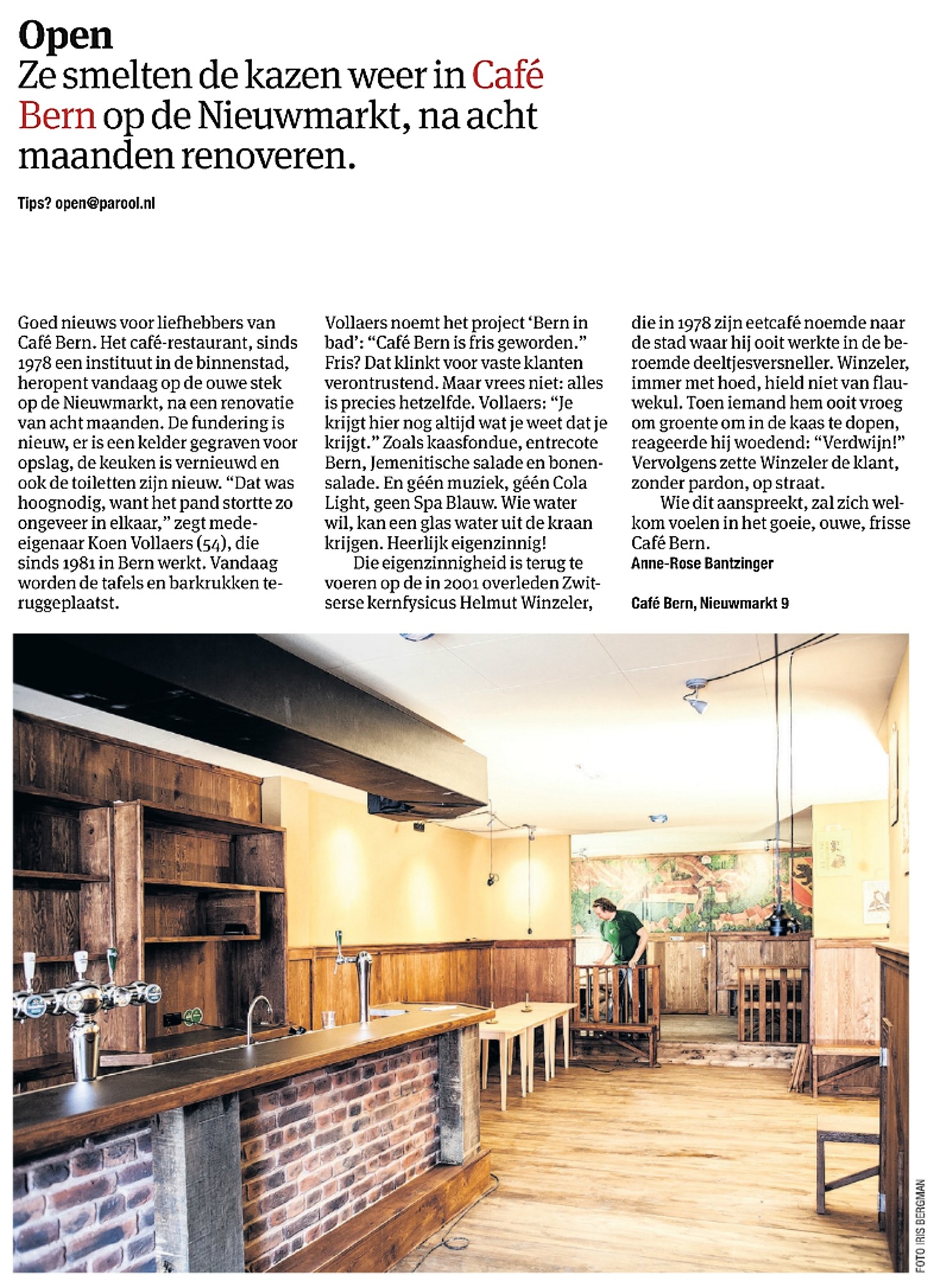 ---
---
'They are melting the cheeses once more in Café Bern at Nieuwmarkt, after 8 months of renovation'
Het Parool, April 20, 2015
At the occasion of our return to Nieuwmarkt, after the renovation.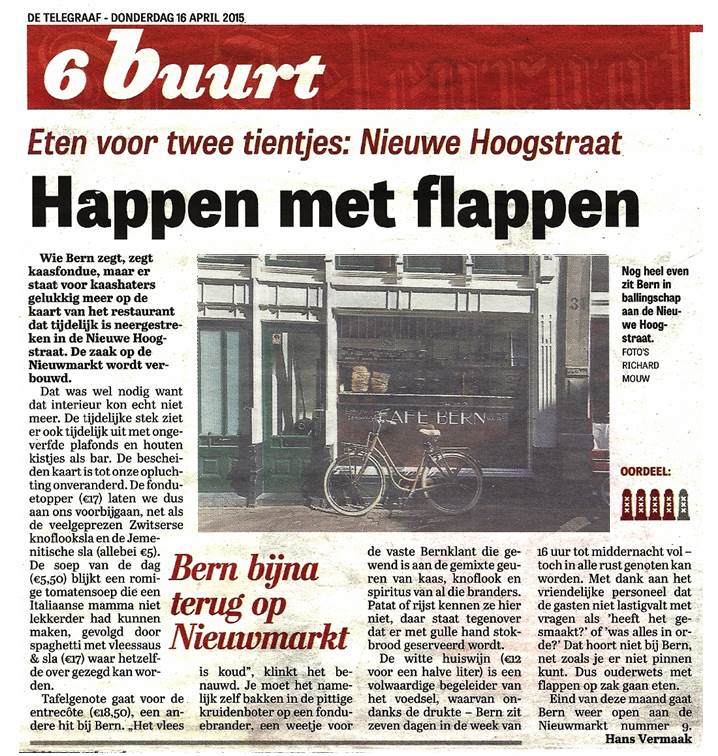 ---
Seen in:
De Telegraaf, April 16, 2015
A few days before leaving our temporary location at Nieuwe Hoogstraat, to return to the renovated Nieuwmarkt premises.
---
---
---
Things from Amsterdam that
I am missing
" Café Bern/Nieuwmarkt: I have been working there for years and I still have many good friends at Café Bern."
---
Seen in:
Het Parool, 2nd of August, 2014
Robbert Slagman "One way ticket".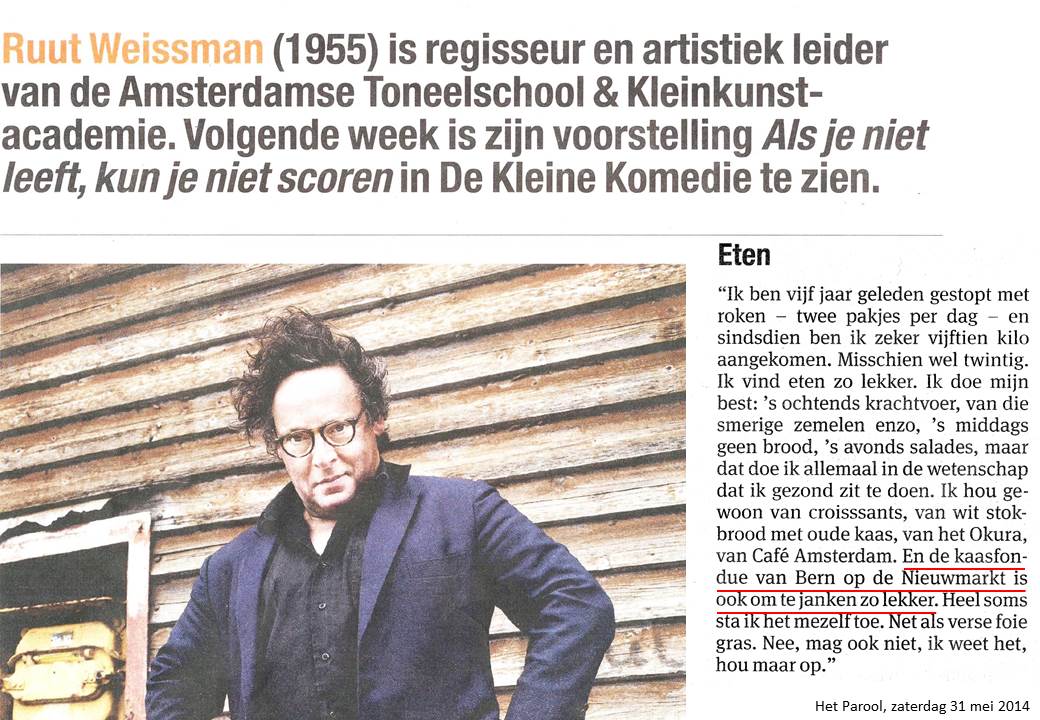 ---
---
---
"(…. ) And the cheese fondue by Bern at the Nieuwmarkt is so good, it makes you want to cry (….)"
---
Seen in:
Het Parool, 31st of May, 2014
Ruut Weissman in "Op de klapstoel".