Willem van Lochem: Wheel of time
November 14, 2015 – January 9, 2016 in Café Bern
Willem van Lochem (1958) has gained himself some reputation for his original landscapes on strips of plywood, mounted by sets of four. He calls himself a 'horizontalist'. Until early January 2016 a nice selection of his works is exhibited, Title of the exposition is 'Wheel of time'.
Please feel free to drop by. From 4:00-6:00 p.m. you can come and see the exhibition at your ease. Or late at night, after 11:00 p.m., when the rather busy dinner time has finished and a lovely relaxed "after hours" atmosphere has descended on Café Bern.
Below you can already have a preview of some of the works exhibited at Café Bern.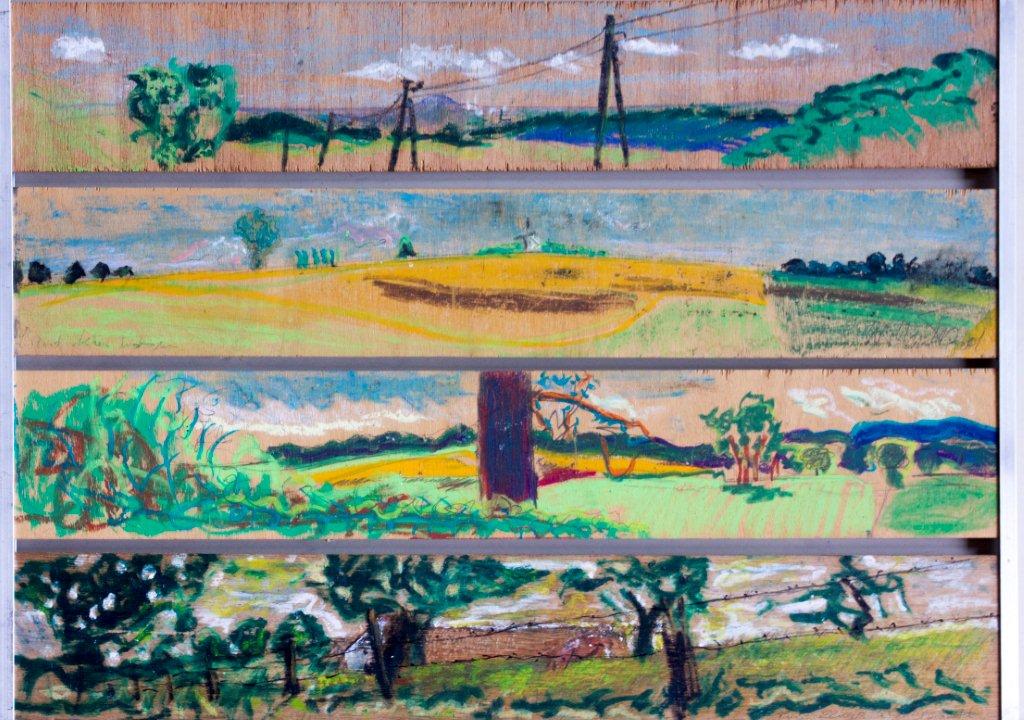 GOL 1 (View on Limburg)
Willem van Lochem
2000
mixed media on plywood – 60 x 40 cm
€ 200,=
Exhibited at Café Bern
From November 14, 2015 to January 9, 2016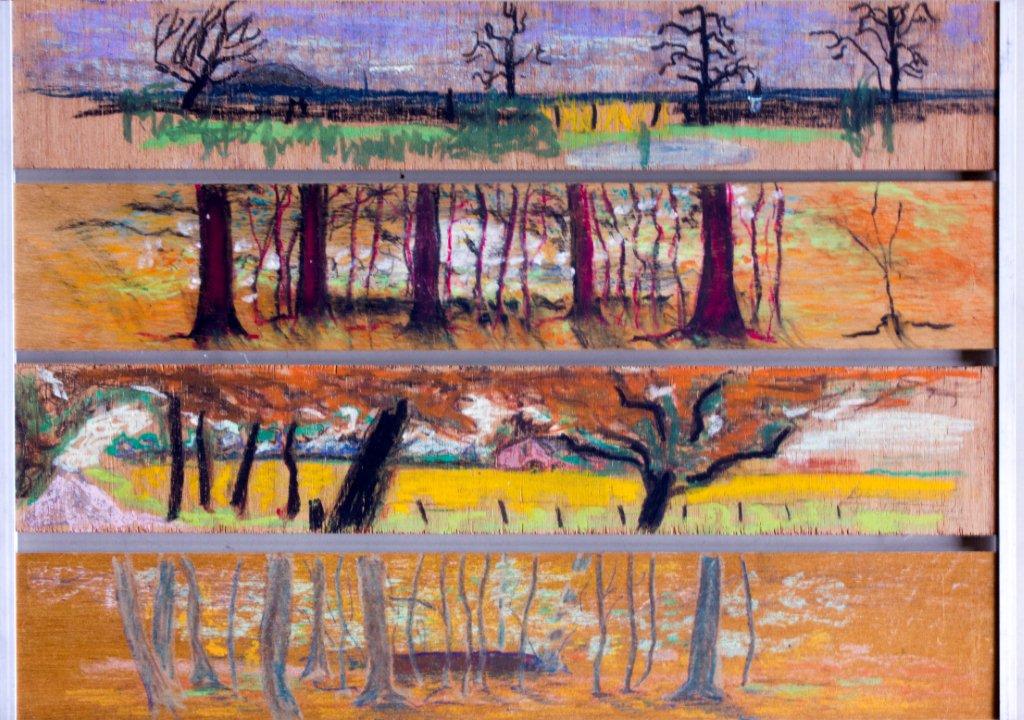 GOL 2 (View on Limburg)
Willem van Lochem
2000
mixed media on plywood – 60 x 40 cm
€ 200,=
Exhibited at Café Bern
From November 14, 2015 to January 9, 2016
Bern interior
Willem van Lochem
oil on panel – 120 x 140 cm
Price to be negotiated
Exhibited at Café Bern
From November 14, 2015 to January 9, 2016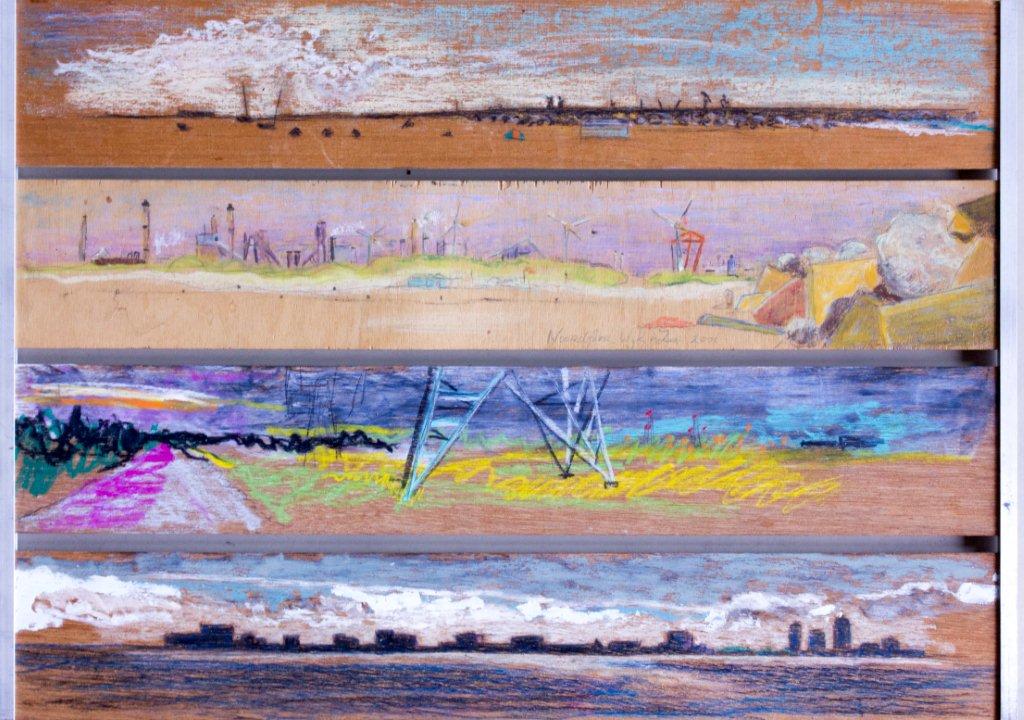 GOH (View on Holland)
Willem van Lochem
2000
mixed media on plywood – 60 x 40 cm
€ 200,=
Exhibited at Café Bern
From November 14, 2015 to January 9, 2016

Nieuwmarkt
Willem van Lochem
photo collage on panel
Exhibited at Café Bern
From November 14, 2015 to January 9, 2016